Support Our Home
Charitable Not for Profit Long Term Care Home
Our mission statement says "We shall continuously provide excellent care in a secure environment, with family and community support". We need that support as we focus on the care of our residents; financial support for special equipment and capital projects that are needed to provide great care. Read more on how to help or click here for our Capital Needs list. 
For brokerage information related to donating appreciated marketable securities please click here. Call our Development Office at 705-792-7404 for more information and to discuss this tax-advantaged donation option.
Ways To Give
Read here to learn about Ways to Give. Event support, Planned Giving, In Memoriam Donations, and Pledges each offer meaningful opportunities to give.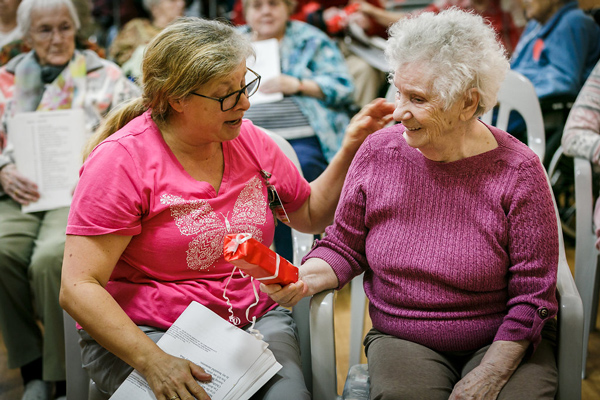 The Donor Experience
A charitable donation is not only a tax savings process, it is a personal choice. When you donate to support Grove Park Home, we make you part of our story. We look forward to talking to you about your gift.
Planned Giving
Planned Giving is the process of making a significant charitable gift during your lifetime or through your estate. It is part of a financial or estate plan and is ideally part of a donor's overall financial portfolio.
Your Gifts in Action
Good things happen when donors support specific projects. Here you will find stories about things that happen because donors care. Projects started when donors referred to our annual Capital Needs List.
Don't take our word for it
Here's what people say about us
I have been supporting the Home for more than a decade. I seek out smaller charitable groups that have a big impact on their clients and the community. This Home is just such a place and since they provide me with a Capital Needs list, I am able to pick out a project to support – there is something for every budget. A complete project accounting is presented upon completion which is a nice touch. I am pleased I can make a difference in the lives of the 143 residents in their care. Sally Elston